Corporate Facilities Group has the capabilities, qualifications and the proven track record demonstrating our ability to provide "green" engineering and energy conservation solutions that protect and enhance our customer assets within the communities in which they live.
We partner with our customers in the design, development and implementation of technologies and programs that reduce their operating costs while minimizing their overall ecological "footprint". We do this without compromising customer comfort or productivity.
By utilizing Energy Star and Green Technology principles, we support and help direct our customer's energy conservation programs, environmental impact & protection initiatives and their cost reduction programs. Whether you are planning to design a new, energy-efficient "green" building or looking to modermize an existing facility, CFG has the experience to create and execute your plan. Our comprehensive services include:
Comprehensive Services
Renewable Energy

Facility Energy Assessment Studies-Facility Planning

Energy Cost Reduction Programs

Life Cycle Cost Analysis

Energy Systems control Projects

Building Management Systems (CMMS)

Energy Conservation Analysis

Retrofit Modifications

Energy Audits

Power Company Utility Data & Energy usage Review

HVAC/Electrical Equipment Evaluations

Air Balance/Air Quality Testing/Air Filtration

Waste Management & Recycling

Water Conservation & Reduction

Procurement of recycled Building Materials

Environmentally Efficient Chemical Management, Housekeeping, Maintenance, Water Treatment, Food Service and Landscaping

Geo-Thermal Technology

LEED® Accredited Professionals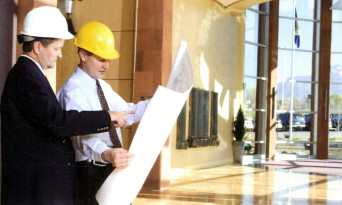 Recipient of the energy
Star Award 4 years in a row.